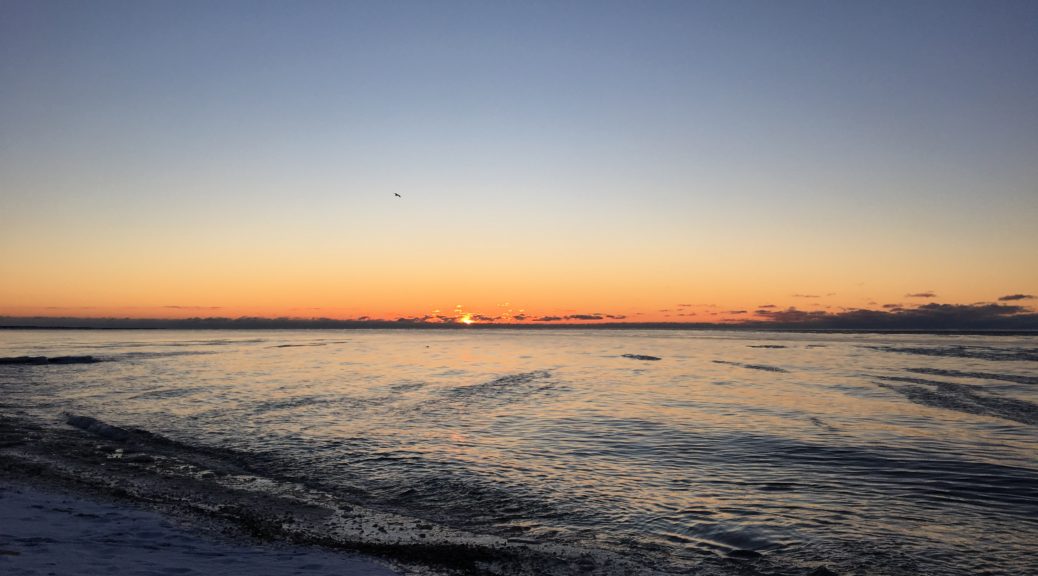 Nature Study Goals 2017/2018
Nature Study Goals 2017/2018
For many, New Years is a time for making resolutions. For me, it's a great time for reflecting on what I've accomplished in the past year and setting intentions and goals for the new year to come in terms of nature study.  Below is a run down of how I did on my 2017 goals and what I hope to accomplish in 2018.
My goals for 2017 included:
Post to Seashore to Forest Floor regularly. — I managed to post new blog content at least once a week all year.
Attend more expert lead naturalist walks. — I participated in the Hitchcock Center for the Environment's Nature All Year Program, as well as various local programs led by MassAudubon, local land trusts, conservation commissions, and other organizations.
Explore as many natural places in Massachusetts as I can (my unwritten goal for this was 52 different locations – essentially 1 new place a week). — I explored 67 different conservation areas, parks, forests, beaches, and other natural spaces. Click here to see the map of all the places I visited.
See three species of birds that I've wanted to see for years. — I found all three: Wood duck (Aix sponsa), Woodcock (Scolopax minor), and coming in just under the wire with a December 31st sighting at Duxbury beach, a Snowy Owl (Bubo scandiacus).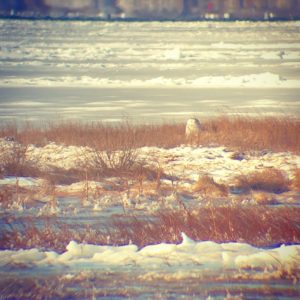 Snowy owl at Duxbury Beach
For 2018, I plan to continue posting to the blog regularly and exploring new places, but I also have two additional nature study goals I hope to achieve:
I was inspired by Lara Gastinger's perpetual nature journal and have decided to start my own. To learn more about what a perpetual natural journal is, as well as to see my entries so far, check out the Perpetual Nature Journal page.
I am working on starting a Cape Cod based year-long nature study course and/or club. More details soon.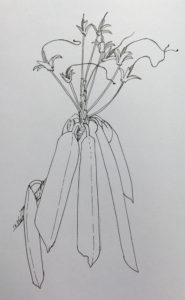 A rhododendron in progress from my Dec 24 – 31 perpetual journal page.
Please follow and like us: